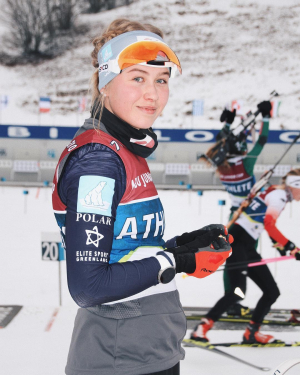 In the list of countries-medalists at the big biathlon competitions of the past season, perhaps, the most exotic is far Greenland. Biathlon on this huge island are being developed by just one Slettemark family: husband Einstein and wife Wilog have added exotics in biathlon for many years at the World Cup and IBU Cup, and now their children have grown and ready to pick up the banner from the hands of their parents. The oldest of the new generation, Astri Ukalek, made a splash last winter by winning gold at the junior world championships in the individual women's race. To your attention is the first ever interview of representatives of the Greenland biathlon for the Ukrainian media.

- Astri, how do you rate the past season for yourself?

- I'm not super happy with the overall season as I've been sick a lot, but I'm very with the few races I got to race.

- In the IBU Cup, thank to you and your mother, Greenland was qualified to the World Championship in Ostersund, but you didn't attend there. Why?

- I'm still young and experiencing and I want gradually race tougher races and not do everything in one season. This year I tried the IBU Cup for the first time, next year I might do some more and so on.

- And now tell us a little about yourself. How you come to biathlon?

- My parents did biathlon, when I was younger, so I've always known what it was I guess. When we lived in Norway last time I want to biathlon training once a week for a year, but then we moved back to Greenland so I had to quit. I didn't do biathlon for about three years, but then I got the opportunity when there was a race in my town. I trained for it and though it was very fun so the next season I tried the IBU Junior Cup, and I've been doing it since.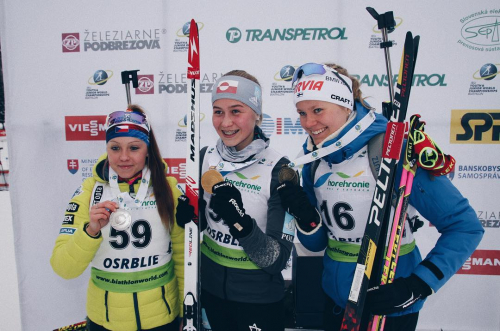 - I know, your mother and father didn't end their professional career, despite their age! Last season, they ran in the IBU Cup. Do they plan to take part in the races next season? Maybe, come back to the World Cup? :)

- No. They both quit almost ten years ago. They only raced a few races last year because of economy.

- Sport Greenland is sounds exotic for us. To you, as a resident of this country, we want to ask: what kind of sport is the most popular in Greenland? What people do?

- Football is by no surprise the most popular sport. Handball is also very common, and then there is cross country skiing.

- How often you visit Greenland?

- Once in the summer, when it's hunting season and maybe once in fall or Easter.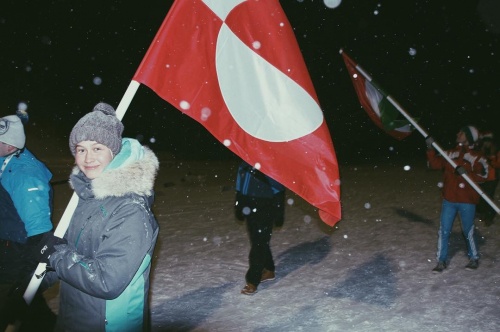 - Surely, you combine study with sport. Where you are studying now? And by whom you want to be by education?

- I currently go to NorgesToppidrettsgymnas (The Norwegian Elite Athletes High School) in Gello, Norway. Next year will be my last year and after that I take a year off and start my studies in Lillehammer, Norway after that.

- Who is your idol among women and men? And why?

- The Italian girls, Wierer and Vitozzi are a huge inspiration because of their shooting time and their mentality towards shooting. Then I like Martin Fourcade because he is so innovative. And of course Ole Einar Bjorndalen also because he is innovative and always tried to become better in every area. And because he kept going even though no one believed in him anymore.

- Do you have brothers or sister biathletes, who can make you a campaign in the race?

- Yes, I have two brothers, who both do biathlon. The oldest is 14 so in a few years we can do single mixed relay together.

- Until which age you plan to run?

- I don't know. Till I'm not improving anymore I guess.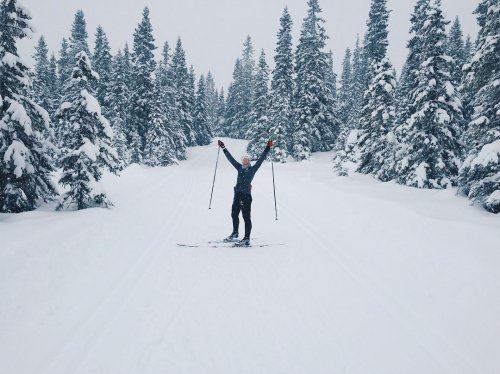 - Which is your main purpose in biathlon?

- To reach my potential.

- Describe yourself shortly! Ukaleq Astri Slettemark is…

- Awesome :)

- And in conclusion, your wishes to all biathlon fans!

- Thank you for watching biathlon and supporting sport :) Have a great day!

- Thank you very much for the interview! On behalf of all fans, I wish you all the best, good health, and of course future biathlon victories! Good luck to you!

- No problem, thank you very much!

Sergey Korneyev, for biathlon.com.ua
Photo: Astri's Instagram